Brian Wilson
Tennis Coach, Former ATP Tennis Player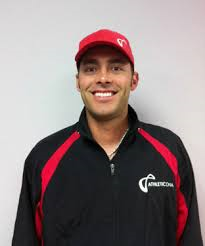 Brian Wilson was ranked #1 in Southern California in the juniors before attended the University of Illinois on a scholarship.
In 2003 Brian was the NCAA doubles champion and the team went undefeated and won the NCAA team championship. In 2004 Brian was ranked #1 in the NCAA in singles.
Brian played on the ATP tour for five years and won over 15 titles in singles and doubles. He played in the main draw of the US Open and Australian Open. On the ATP Tour, Wilson had his best performance at the 2006 SAP Open in San Jose, California, beating Ivo Karlović, then 61st in the world. While playing World Team Tennis Brian had wins over Pete Sampras, and Patrick Rafter.
Since Brian started coaching in 2008, he has been involved in the most successful and acclaimed tennis centers in the Intermountain region. The Darling Tennis Center was chosen as one of the first Regional Training Centers in the country and Brian has coached in over a dozen of the USTA RTC camps.
Recently, Brian was promoted to Senior RTC coach and has facilitated training for the 3 day camps as well as help communicate the USTA teaching/coaching philosophy.